May-28-2011, 01:08 PM (UTC) (This post was last modified: Mar-20-2013, 04:33 AM (UTC) by Farseer.)
'thul first put this in the "everything else" section, but then these beings realized that it fit more naturally in here... Now do feel free to comment, criticize and generally reply to this topic...
These beings felt like sketching these past few days, especially since their internet connection broke (and is still broken) some days ago...
rather than the usual projects, they decided to try imagining what a tailed and crested Elderling might look like... The below images show the result... Unfortunately 'thul could not make the skin properly scaled nor have the slickness and shine that scales should have... Nor could they make the eyes glow as Elderling eyes tend to do...
Reason for tail? Dragons have tails, why should there not be an Elderling with such as well?
the images are all clickable to see larger version, and the last image is just one with various technical details... Due to image count limit, these beings had to link the last four images, though...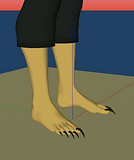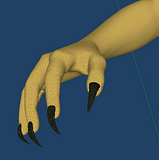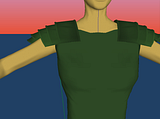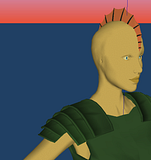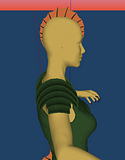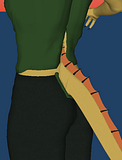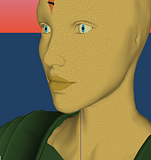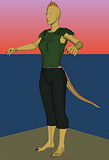 view from behind
close-up of crest
untextured version
technical specs
Note:


when 'thul write in all

italics

, it is the lord of the three realms within 'thul speaking. A fairly egoistical, but also somewhat simple-minded dragon. Do not take such posts at face value.
__..)/..____________..\/..____________..\(..__
¯¯""/(""¯¯¯¯¯¯¯¯¯¯¯¯''(''/\'')''¯¯¯¯¯¯¯¯¯¯¯¯"")\""¯¯
"Its for charity. Widows and orphans. We need more of them."
__..)/..____________..\/..____________..\(..__
¯¯""/(""¯¯¯¯¯¯¯¯¯¯¯¯''(''/\'')''¯¯¯¯¯¯¯¯¯¯¯¯"")\""¯¯